Goodfair Shipping Policy
Your order is special and we take our time making sure it's the best.
We manually sort through millions of pounds of preloved clothes to make your order happen, with a goal to ship your domestic package within 7-10 business days of order via FedEx.
We want to make sure you get the best quality clothes in your order. This means that sometimes it can take a few weeks to get your order ready before it's ready to be shipped.
It sucks when your order doesn't come in time... but we want you to know that we're working tirelessly to get it done!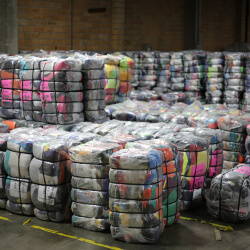 1. We source preloved clothes
We find and source preloved clothes from all over the world!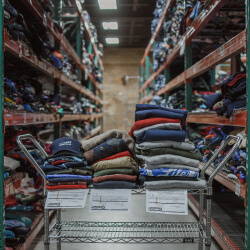 2. We wash, sort, & select the best
We filter out the best and group them up be size and type.
3. We pack all the items in your order
Our staff run around the warehouse collecting your order.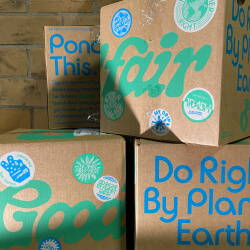 4. Your order goes out for delivery!
Once your items are collected your package is sent!
Want an update on your order? Talk to one of our lovely customer service agents.