Shop
/ Preloved Retro Knit Sweaters | Set of 2
Preloved Retro Knit Sweaters | Set of 2
Sale price

$40

Regular price

$50
The crisp, cool weather is no reason to hide inside - it's the perfect time to grab our comfy, cozy preloved sweaters! Stay warm and relaxed while also helping the environment.
0
YOU'RE SAVING
1426 gallons of water
67kg of carbon
$70 from fast fashion
🚛 Free shipping on orders over
$60
Customer Reviews
Write a Review
Ask a Question
01/25/2021
I recommend this product
Can't wait to buy again
I loved being surprised at what I got. Both sweaters were great quality, super cute, and fit well!
Emily R.

United States
Hi Emily, Lizzy here with Goodfair Customer Service. Thanks for thrifting with us and joining the Goodfair generation! We really appreciate the positive feedback you left and want to see if you'd be willing to help us reach even more people to share the mission of #nonewthings Tag us on your social media accounts and share your unboxing with a friend! We would love to share your personal stories, artwork, and DIY ideas with the larger Goodfair community. We appreciate you and want to offer a 10% discount for you to use on your next order. Just use the code goodfairfam10 :)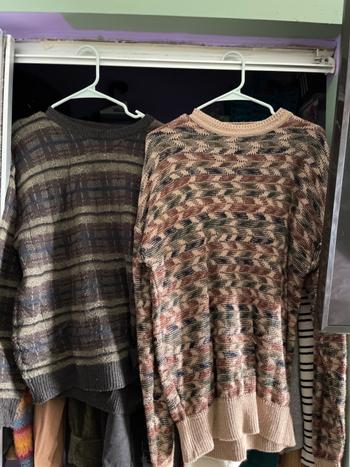 01/16/2021
I recommend this product
Happy with my purchase
Super cute and they fit perfectly!
Anna G.

United States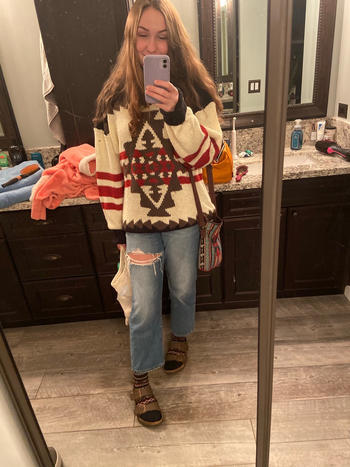 01/12/2021
I recommend this product
Amazing!!
I love these sweaters so much! The first pack I ordered were super cute and fit perfect, so I bought a second pack and those were great as well! Shipping was quick and easy and the price is reasonable for what you're getting!
Maycie M.

United States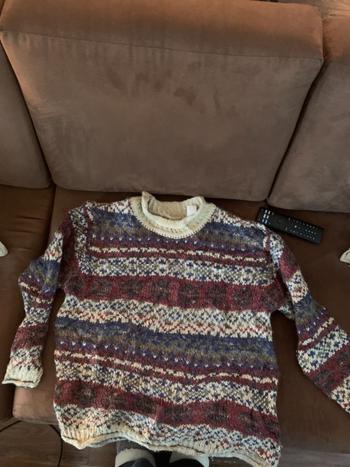 01/07/2021
I recommend this product
so cute
I didn't like my first set of sweaters and instead of making me mail them back, they sent a new set which ended up being super cute :) very satisfied
drew c.

United States
07/13/2021
I recommend this product
Great value!
I loved one of the sweaters I got, and the other I gave to my sister, and she loves it! These are a great value and an awesome way to affordably avoid fast fashion.
Ren M.

United States
environmental counter
Every single Goodfair purchase has a positive impact. Don't believe us? Take a look at all the ways our "No New Things" philosophy is changing the world.
DOLLARS SAVED
Carbon Saved
Water Saved
Garments Saved
You might also like these